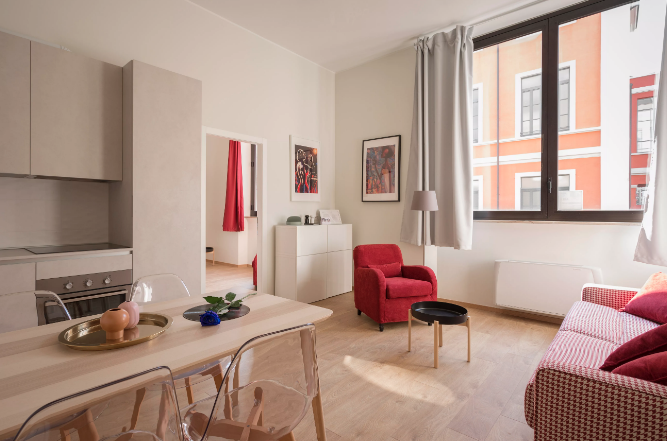 Baby boomers often have the vision of giving up their half-acre lot and downsizing to Portland. Walking to restaurants, concert and art venues while never shoveling again is incredibly appealing, but reality hits when they start looking at the available condos. Prices are sky-high, storage is minimal, and there is often only parking for one car. What are avenues for baby boomers to get closer to their dream of living simply in the city?
The Uber Option
Buy a condo off peninsula. These tend to be townhouse units built in the 1980s-1990s that typically have two to three bedrooms along with two bathrooms and a basement for storage. Many have a one or even two car garages. Condos like these range from $250,000-350,000 leaving more money for going out to dinner on the town with a convenient Uber ride back home.
Change Your Mind…Set
I have seen a lot of people in their 50s and 60s out looking for condos. The excitement of the city starts to fade when they set their gaze upon the 5 foot by 8 foot storage cage that is supposed to hold all their worldly goods. If the city still appeals, start your search by setting some downsizing goals: pare down your books, sift through your clothes for Goodwill offerings, and reduce your kitchen to only what you use – then, the basement storage options will look much better.
Fall in Love with Historic
Brand new is certainly appealing; however, there are some good deals to be had in historic buildings throughout the peninsula. The West End and Mid-town hold the best deals for this strategy. Look for a unit on the first floor to reduce the stairs and hire someone to shovel. You are unlikely to get a garage or an elevator, but the amount of money you save can go towards snow removal costs.
Go Mid-Town
Congress and Commercial Street offer some more reasonably priced options. The India Street region has been super-hot over the last couple of years with amenity-rich, swanky new developments, but swank costs. Think mid-town; there is just as much to walk to from these two locations.
With Inventory Comes Options
We are starting to see a loosening of the prices in new condos due to increasing inventory. With well over 100 new units slated for a 2020 occupancy date, we now have more price and amenity options. You may even be able to get a two bedroom under $600,000. Pro-tip: give up the penthouse unit for a lower floor and you save hundreds of thousands of dollars!
Pro-Tip: Probably the most important area to investigate is the condo budget, reserves and the state of the building. Ask a home inspector to help you anticipate major exterior costs over the next five to ten years – that way, you will know what costs may come your way and whether the reserves will cover those costs or if it will be you cutting a check.
The Statistics
What did two bedroom, two bathrooms condos sell for?
| | | |
| --- | --- | --- |
| Location | Off Peninsula | On Peninsula |
| # 2br/2ba sold in 2018 | 44 | 111 |
| Median sold price | $272,000 | $525,000 |
| Low to high price | $168,000 – $422,000 | $257,000 – $1,400,000 |
| | | | | |
| --- | --- | --- | --- | --- |
| Location | West End | Mid-Town | India St | Munjoy Hill |
| # 2br/2ba sold in 2018 | 20 | 10 | 28 | 17 |
| Median sold price | $483,000 | $580,000 | $722,000 | $675,000 |
| Low to high price | $257,000 -$822,000 | $408,000 – $860,000 | $480,000 – $1,285,000 | $450,000 -$1,400,000 |