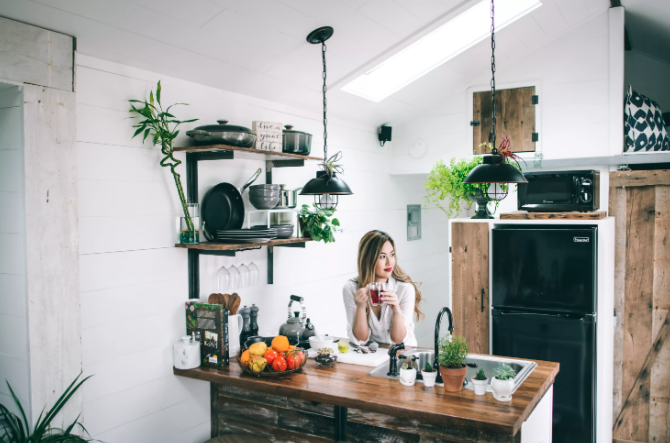 Millennials will make up 45% of the homebuyers by 2020. Home prices in Portland have increased 9% year over year for the last two years. The median list price in Portland stands at $349,000 compared to $315,000 last year. Current prices seem to be outpacing Maine salaries. (The median income in 2017 was $72,000.) What strategies are millennials using to make their way into the home market? How are they making it work?
Starting Small
This generation has a large advantage over their parents:they have less stuff. They have established their lives to live in smaller spaces and they still have the willingness to shovel their own snow. This gives them more flexibility in purchasing a home with less space and, therefore, less debt.
Shopping Around
There are many options for financing your new home:online options, local banks, big banks, and mortgage brokers. Shop around and compare costs. Interest rates will vary but it is the other "closing costs" that are important to analyze. If one of the options seems too good to be true, it probably is. You may find hidden costs, like the $6000 in payment for points that one of my clients had thrust upon her a day before her closing.
Sharing Space
Another way to make it work is to explore how a multi-unit or planned Airbnb space can help reduce your share of the mortgage.
Keeping it in the Family
Many younger people start their journey into home ownership with their parents at their sides. It is usually the parent's signature on the mortgage or a check for a down payment that makes it work. You are not alone if you are getting help from friends and family.
Wait For It
The other strategy I see savvy millennials employing is saving money. They have likely figured out that each $1000 you can save towards their down payments reduces the cost of their mortgages (think no PMI – private mortgage insurance costs). Each dollar makes a huge difference in what you can afford. Looking for a house at the $200,000 level is totally different from what you can afford if you are pre-approved for $210,000.
Pro-Tip:When considering a multi-unit or airbnb, factor in what would happen if you have a vacancy for a month, or a tenant trashes a wall. Would you be able to handle the full mortgage payment for a month or even two on your own?